The Sail's 22 retail units fetch $105m
Buyer is Wen Way, a S'pore-incorporated company controlled by China interests
The Business Times – June 12, 2013
By: Kalpana Rashiwala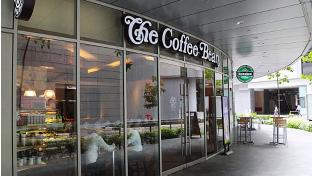 F&B scene: The 22 strata units bought by Wen Way at The Sail @ Marina Bay are leased mostly to food and beverage establishments such as The Coffee Bean, Da Paolo Gastronomia, Harry's Bar, and the Irish pub and restaurant The Blarney.
[SINGAPORE] All 22 retail units at The Sail @ Marina Bay have changed hands for $105 million. The price works out to $4,582 per square foot (psf) based on the total strata area of 22,916 square feet. The price reflects a gross yield of about 3.8 per cent based on the current rental income from the units.
The retail units are mostly in the basement and the first level of the development, which also has 1,111 apartments. It was completed in 2008 and is on a site with about 88 years' remaining lease.
The buyer of the retail units is Wen Way Investments Pte Ltd, a Singapore-incorporated company set up last year and controlled by mainland China interests.
To date, Wen Way has purchased about $200 million of real estate in Singapore. This includes its acquisition last year of the top three floors of the 24-storey Tung Centre along Collyer Quay for nearly $63.6 million or $2,180 psf based on strata area of 29,159 square feet. Tung Centre is on a site with a balance lease term of 72 years at the point of the deal last year.
Also last year, Wen Way bagged four prime adjoining shop units on the third floor of Far East Plaza for $20.36 million. The price for the freehold units reflects about $12,514 to $12,919 psf on strata area. In addition, the company purchased majority stakes in property agency firms C&H Realty and C&H Properties earlier this year.
"We're on the lookout for more strata retail units in Singapore for long-term investment. We're not speculators, so we don't buy units to subdivide and sell," said Philip Chan, the company's managing director, in a telephone interview with BT.
Besides acquiring "a good-quality property portfolio", Wen Way is in talks with some local developers with a view to embarking on joint development of commercial (retail and office) and industrial property projects on the island, he added.
Over at The Sail @ Marina Bay, the 22 strata units bought by the company are leased mostly to food and beverage establishments such as The Coffee Bean, Da Paolo Gastronomia, Harry's Bar, and the Irish pub and restaurant The Blarney.
Wen Way is understood to have bought the units from a Singaporean couple who are believed to have paid around $32 million for the units in 2009.
A search with the Accounting & Corporate Regulatory Authority listed Wen Way's major shareholder as Liu Jiehong. She and her husband – both Singapore permanent residents – are understood to be major shareholders of a Chinese company whose core businesses include copper mining and trading, as well as semiconductors.
Also holding a stake in Wen Way is Mr Chan, who is also now the CEO of C&H Realty and C&H Properties. He moved to Singapore from Hong Kong in 1990. Formerly involved in ship broking, he later switched to real estate agency. A Singapore citizen, the 49-year-old and his Singapore-born wife have two sons. He is president of the Kowloon Club here.
Mr Chan also owns and is key executive officer of Mutual Benefits Realty Pte Ltd, a real estate agency serving high net worth clients from China.
Analysts note that interest in strata shop and office units continues to be strong in the past few months. Along Cecil Street, City Developments has sold the fourth floor of GB Building for $5.435 million or $1,650 psf; the office block is on a site with about 68 years' balance lease. On Anson Road, SEB has sold the 14th floor (10,333 sq ft) of Springleaf Tower for $22.73 million or $2,200 psf. Both deals were brokered by CBRE. The property agency is now marketing Springleaf Tower's 15th floor, also owned by SEB.
On Orchard Road, 4,629 square feet on the ninth floor of International Building was transacted recently at $16 million or $3,457 psf. A subsidiary of listed Hong Fok Corporation – the majority owner of International Building – is understood to have bought the space from a member of the Cheong family which controls the company.
At Suntec Tower Three, 4,219 square feet on the 29th floor changed hands recently for $11 million or $2,607 psf.
Meanwhile at the freehold Queensway Shopping Centre, three adjoining third-floor units have been sold for $20.8 million or $2,718 psf. The buyer – said to be Sports Link, which is leasing the three units – bought the property from Royal Assets Pte Ltd.